Weta Workshop Unleashed recognised for story telling at international awards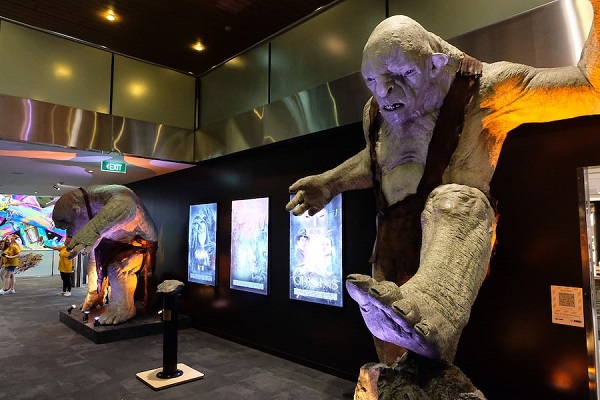 Auckland attraction Wētā Workshop Unleashed, opened at the SkyCity entertainment precinct in December last year, has been recognised at the 2021 blooloop Innovation Awards.
Presented at the beginning of this month, Wētā Workshop Unleashed won in the Storytelling category.
Created by Wellington-based special effects and prop company Wētā Workshop, best known for its work on The Lord of the Rings and The Hobbit movie trilogies, Wētā Workshop Unleashed presents a 90-minute immersive walk-through experience in a world where the lines between fantasy and reality are blurred.
Part film-set, Part creative workshop, the experience takes guests through paint-stained halls of a fantastical film FX workshop, full of fantasy creatures, castles and props concocted by the Wētā Workshop crew.
Expanding on the WETA Cave and the Window on the Workshop experience in Wellington, the attraction is built around three different imaginary movies sectioned into different zones.
Commenting on the blooloop award win, a spokesperson for Wētā Workshop Unleashed advised "we are so incredibly proud and excited (that) Wētā Workshop Unleashed won an international award."
Wētā Workshop Unleashed's submission for the blooloop award advised "storytelling is as the heart of everything we do and within our experience we have invented three original film concepts from the genres that we love - horror, fantasy and sci-fi. Visitors journey through the experience in an unfolding immersive narrative, interacting with the hands-on physical models, props, and effects we have imagined and created for these movies.
"COVID has changed so much for everyone these past 18 months, and when our borders shut leaving the New Zealand tourism industry questioning the future, we made the decision to continue to design, build and bring our vision for this experience to life.
"We believed that sharing our creative story in the hope that it may bring joy and inspiration to others in fun, educational and engaging ways would be good for the world."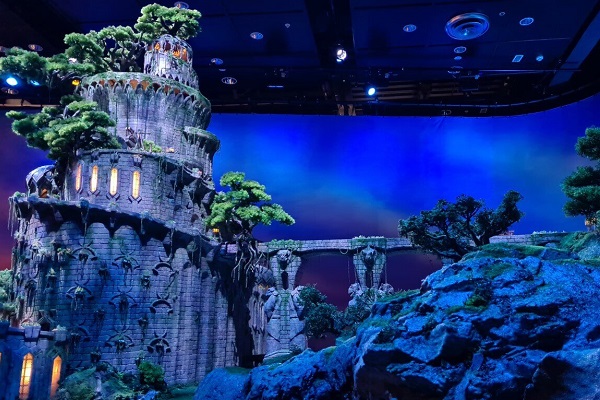 Other award winners were the Svalgurok RideHOUSE at Germany's Europa-Park by ProSlide Technology Inc in the 'Splash' category and FacePass contactless technology at Yas Theme Parks by Farah Experiences in the 'Technology' category.
Blooloop is a global online resource for professionals working in the visitor attractions sector.
Click here for more information on the awards
Images of Wētā Workshop Unleashed, courtesy of Wētā Workshop Unleashed.
Related Articles
24th September 2021 - Global attraction attendance report shows industry resilience in 2020 and the beginnings of recovery
29th August 2021 - New Zealand tourism prepared for lengthy lockdown
7th August 2021 - Production at Auckland Film Studios set to expand after $35 million funding announcement
7th July 2021 - Pause in trans-Tasman travel bubble hits New Zealand tourism
18th June 2021 - Six ProSlide water ride complexes debut at new waterpark on China's Hainan island
15th June 2021 - New Zealand Tourism Awards return for 2021
6th May 2021 - New Zealand Tourism Minister announces Industry Transformation Plan to guide holiday areas away from overtourism
27th April 2021 - New Zealand tourism industry looks to futureproofing
24th March 2021 - Abu Dhabi's Miral introduces facial recognition at Yas Island theme parks
19th March 2021 - New Zealand tourism ready to work with Government on industry future
5th December 2020 - All Blacks Experience opens in Auckland
20th January 2020 - Plans approved for Hobbiton visitor and event expansion
27th September 2017 - Weta Workshop given 'creative licence' for Napier Aquarium redevelopment
26th March 2015 - Hobbiton welcomes its millionth visitor
11th January 2014 - The Hobbit movies boost New Zealand tourism
10th December 2013 - Lord of the Rings world arena tour to launch in 2015