Esports provider LetsPlay.Live welcomes PC gaming brand ROCCAT as exclusive sponsor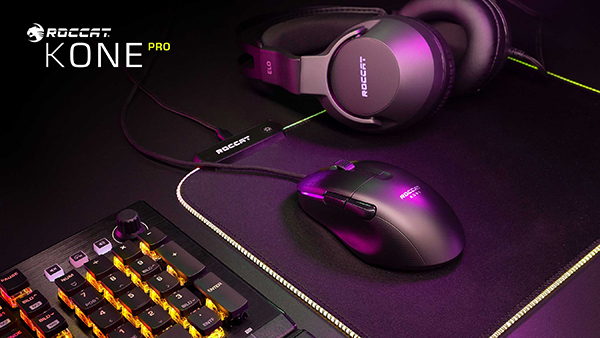 Following on from their MKTG Sports + Entertainment partnership, Australasian esports provider LetsPlay.Live (LPL) has welcomed leading PC gaming brand ROCCAT as their exclusive peripherals sponsor.
ROCCAT creates premium gaming hardware, including headsets, mice, and keyboards. Acquired in 2019 by global gaming giant Turtle Beach, the peripherals provider utilises leading German engineering when designing their products in-house to give gamers a competitive advantage.
This latest sponsorship is a direct result of LPL's partnership with media agency MKTG Australia and their parent company Dentsu Sports International, announced in June this year.
Duane Mutu, Managing Director of LetsPlay.Live highlights this commercial partnership as a great success for Australasian esports enthusing "we're thrilled that MKTG's wide-ranging clients are taking an interest in LPL and our esports content.
"As an endemic brand in MKTG's portfolio, ROCCAT's products are a perfect fit for LPL. We are confident ROCCAT will be a hit with our gaming-focused audience and the first of many successes to come from our partnership with MKTG."
Joel Graham, Marketing Manager, Hardware at Five Star Games added "LPL has a large, captive regional audience of gamers and esports enthusiasts, and we're excited to announce ROCCAT their exclusive peripherals sponsor.
"ROCCAT is focused on delivering a competitive advantage to PC gamers, so aligning the brand with leading esports provider LPL makes perfect sense."
ROCCAT's sponsorship debuted in LPL's latest season of their Pro Leagues - Season 3 2021, premiering September 6th, 2021. The brand headlines international esports pathway Oceanic Challenger League as the naming rights sponsor of the season's third stage of Rainbow Six Siege competition, which airs on Seven Network's 7Mate from 20th October 2021.
For more information and updates on the partnership, follow LetsPlay.Live's social channels: @letsplaylivehq
For more on MKTG Australia.
Related Articles
11th May 2021 - World eSports League unveiled in South Korea
4th May 2021 - IOC launches into esports and gaming
28th April 2021 - Esports cup to be held for first time in Greater Hamilton
15th April 2021 - Asian Electronic Sports Federation welcomes approval for esports' medal inclusion at 2022 Asian Games
11th December 2020 - New MotoGP eSport Indonesian Series to begin in 2021
4th December 2020 - PwC report predicts Australian gaming and esports market to grow by 7% a year
20th August 2020 - Monash University to support student eSports gaming
18th July 2020 - Eden Park to become New Zealand's home of esports
3rd May 2020 - Five people charged in esports investigation
1st April 2020 - KONKA announces partnership with esports media company
13th March 2020 - Australia's largest esports arena opens in Melbourne
13th March 2020 - 2020 Sports Technology Awards recognises MotoGP eSport Championship
11th March 2020 - Seven Network partners with esports media company
28th January 2020 - Vodafone New Zealand sponsors esports events across Australasia
15th January 2020 - Belgravia Leisure and the Gamer Academy combine to deliver esports and education program