World swimming body FINA to establish integrity unit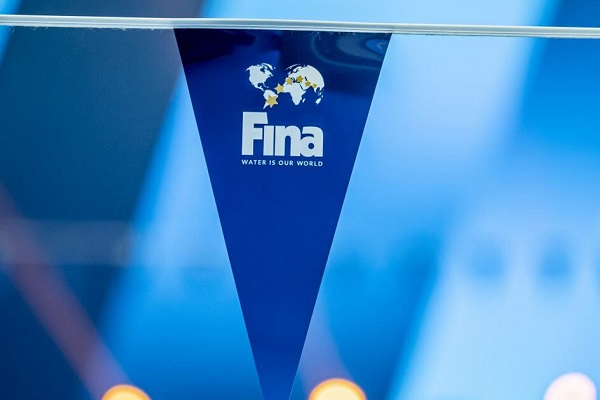 World swimming governing body FINA has announced a series of operational reforms plans including creating a new integrity unit, enhanced management of events and better promotion of swimmers.
Acknowledging poor past relations with athletes, FINA's reform committee has detailed plans for the internal reform of the international sports federation and to enhance its operational independence, aiming to win back trust and better promote the sport.
The committee's report also recommended changes to address concerns over its operational independence and possible conflicts of interest in handling anti-doping violations.
The committee recommended reforms in six key areas, including the creation of an Aquatics Integrity Unit (AIU) to oversee anti-doping, event manipulation and corruptible offences and ethical violations.
FINA has been urged by the committee to disband its doping panel in favour of prosecuting potential violations before the Court of Arbitration for Sport (CAS) and to create an adjudicatory chamber to replace the current ethics panel.
The report stated "for years, FINA has been criticised for the way in which it handles not only alleged anti-doping rule violations, but all other matters of integrity such as ethical violations and corruptible offences.
"Alleged offences were referred to the respected adjudicatory body in clandestine fashion, often without explanation (of) why certain matters were considered alleged offences and others were not.
"The adjudicatory bodies within FINA, while facially independent, were not operationally independent from FINA. Athletes, in particular, have had little faith in the integrity of the Fina anti-doping, adjudication and ethical system."
Further recommendations include an overhaul of FINA's existing marketing strategy, reviewing its current events calendar, increasing prize money and having greater diversity in its executive boards and committees.
FINA's reform process has been driven since its former Senior Vice-President Husain al-Musallam was elected unopposed in June to lead the Switzerland-based federation.
The new Kuwaiti President's key hire was a first new Director-General in 35 years, Brent Nowicki, an American lawyer recruited from CAS where he had been managing counsel.
The previous FINA leadership style was widely criticised in a reform draft that spoke of "significant issues of transparency and communication," a "passive" marketing strategy, and commercial rights deals "more like a transaction than a partnership."
FINA said it was hopeful the AIU would become operational in June next year, subject to approval during an extraordinary congress in Abu Dhabi on 18th December.
Commenting on the proposed changes, FINA Executive Director, Brent Nowicki stated "aquatics athletes and those who support them deserve the very best in terms of integrity protections, whether for anti-doping, competition manipulation, harassment, abuse or other ethical violations.
"That is exactly what FINA is determined to put in place. The proposal to create an Aquatics Integrity Unit is a clear sign of FINa's determination to prioritise the protection and wellbeing of aquatics sport participants."
Image credit: Peter H. Bick.
Related Articles
8th October 2021 - Swimming bodies applaud NSW Government's early indoor pool opening change
7th October 2021 - Queensland Academy of Sport to double funding for swimming
6th October 2021 - Elite swimming rocked by new sexual abuse allegations
5th October 2021 - Former MSAC head Simon Weatherill appointed interim AUSTSWIM Chief Executive
18th September 2021 - International Swimming League accused of ongoing financial mismanagement by former executives
15th September 2021 - Swimming Australia advise all-female Independent Panel moves to next phase
3rd September 2021 - Swimming Australia Board pledges to work towards National Integrity Framework
31st August 2021 - Experienced administrator Eugenie Buckley takes on interim Chief Executive role at Swimming Australia
24th August 2021 - GAISF launches host city selection process for various world multi-sport events
18th August 2021 - Australian Swimming League launch event delayed due to COVID-19
10th June 2021 - Husain Al-Musallam installed as new FINA President
15th February 2021 - Australia's Anti Wave marks 50 years of aquatic innovation
6th November 2020 - International Sports Federations seek to play a key role in global pandemic recovery
6th September 2020 - Fluidra earns its seventh FINA certificate in Indonesia
8th October 2019 - FINA to stage second Champions Swim Series event in China
7th August 2019 - World Swimming Championships marks 10 years of partnership between FINA and Myrtha Pools
23rd July 2019 - Mack Horton and Swimming Australia face official rebuke over 'drug cheat' protest
16th July 2019 - Record 194 nations participating at Gwangju 2019 FINA World Championships
14th June 2019 - Gwangju venues prepare for 2019 FINA World Championships
8th May 2019 - Olympic sport federations call for clarity on management of Tokyo Games
20th April 2018 - GAISF unveils details for inaugural World Urban Games
14th January 2018 - 17th FINA World Championships venue wins at International Sport Awards
14th May 2017 - FINA to stage first international swim schools clinic
18th December 2012 - International sport federations generate $2 billion in sponsorship