World Skate announces Skateboard Facilities Certification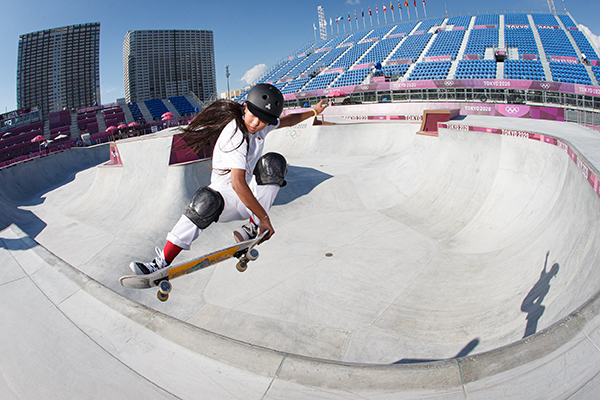 World Skate anticipates the impact the Olympic Games will have on the construction of new skateboard facilities, and to ensure skateparks are being built to the highest standard they have announced new Skateboard Facilities Certification rules.
As World Skate moves forward following the Olympic Games in Tokyo, they consider it to be their duty as an International Federation to continue growing skateboarding in a way that contributes to its already rich history.
Being run through the World Skate Facilities Department, the new certification process can be used globally to ensure consistent quality while aligning with the needs of the current state of competitive skateboarding.
By framing and channelling the momentum from the Olympic Games, each facility will be uniquely designed and built with the idea that these areas will act as canvases for personal expression.
Far more than just a place for sport and exercise, these skateboard facilities are ultimately encouraging recreation and socialisation among the participating communities and will offer insight on how NGB's can shape their domestic programs.
The new Skateboard Facilities Certification rules intend to apply a set of principles for guiding organisations in the creation of a facility that's up to the Olympic standard and a certification process that allows for the possibility of hosting World Skate sanctioned events.
By defining the technical features of multi-purpose skateboard facilities, both at a recreational and competition level, World Skate aim to provide the best guidance possible in creating a quality environment for skateboarding.
By interpreting things like classes and ranking systems and quantifying a skatepark's footprint in areas like height, depth and range, World Skate are ultimately defining the Olympic Skate Park as the pinnacle of design and quality. This process is being conducted by World Skate and is open to all the skateboarding stakeholders.
World Skate advise that a World Skate certification should be obtained by all organisations aiming to host World Skate competitions.
World Skate currently recognises 135 National Federations and is the IOC recognised governing body for skateboarding. For more information, visit www.worldskatesb.com
Related Articles
15th August 2021 - World Skate reflects on skateboarding's contribution to Tokyo 2020 Olympics
3rd April 2021 - World Skate shares Tokyo 2020 course designs and legacy consideration
9th December 2020 - World Skate announces skateboarding officially added to Paris 2024 Olympic Games
11th March 2020 - World Skate announces Gender Equality Commission appointments
18th May 2019 - World Skate regrets exclusion of Skateboarding from the 2019 Lima Pan American Games
12th October 2021 - Tender awarded for design and build of new Koo Wee Rup skate park in Victoria
7th June 2021 - Bulahdelah Skate Park to receive an official opening
24th May 2021 - Design released for 2021 Street Skateboarding World Championship Skatepark
15th April 2021 - Plans approved for new Christchurch skate park and landscaping
18th March 2021 - New backing set to drive RampFest Indoor Skate Park to multi venue operations
25th January 2021 - Construction commences on Adelaide City Skate Park
4th January 2021 - City of Sydney opens new skate park in Alexandria
7th October 2020 - Adelaide City Skate Park concept designs released
4th September 2020 - New skatepark in the pipeline for Condingup youth
7th August 2020 - Promotion of Townsville boxing bout appropriates Mackay's 'Rumble on the Reef' skateboard event brand
7th August 2020 - Marlborough Park transformed with exciting new skatepark
7th July 2020 - St Albans Skate Park extension to cater for beginners 
22nd June 2020 - New workout station complete and skate park confirmed for Broken Hill
22nd May 2020 - Community inspired skate park to open in North Curl Curl
15th March 2020 - Lotterywest grant delivers additional features to Midvale Skate Park