Work advances on new 20,000 seat arena in Yokohama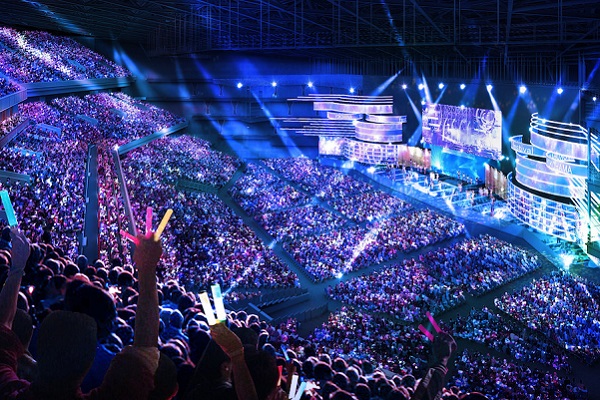 Development of the K-Arena Yokohama, a new 20,000-capacity arena currently under construction in Japan's second largest city, is moving towards completion and an opening in the autumn of 2023.
Being developed by real-estate company Ken Corporation, the venue will be one of the largest dedicated music arenas in the world.
It is being built with the latest smart technologies to ensure it is environmentally friendly, with its design and acoustic engineering also designed to enable efficiency and shorter setup times.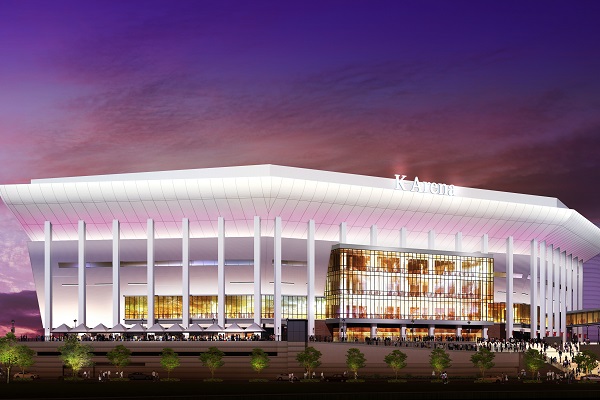 The venue's environmental commitments will include:
RE100-compliant power sources, with renewable energy as the power source used for live concerts.
Some of the equipment needed for general concerts will be available as permanent installations. Lending that equipment to performers will allow us to reduce CO2 emissions for the maximum equivalent of ten large trucks per event.
District heating and cooling will be used to save energy with a concentrated set of heat source facilities.
Ken Corporation is anticipating hosting 150 events at the arena each year, with a total of three million attendees. A Hilton hotel will also open next to the venue at the same time, while the arena itself will feature a VIP space for guests.
Ken Corporation has four primary business activities: real estate, solar power, hotel management and entertainment business.
In May, a consortium consisting of the Anschutz Entertainment Group (AEG) along with the Mitsubishi Corporation Urban Development and Kanden Realty & Development was selected to develop and operate a new 18,000 capacity arena in Osaka.
Images: Interior and exterior concepts for the K-Arena Yokohama. Credit: Ken Corporation/Business Wire.
Related Articles
29th September 2015 - Yokohama to host 2019 Rugby World Cup final
25th November 2021 - Live Nation announces further Asia Pacific expansion with appointments of experienced leaders Guy Ngata and Richard Tsuchida
18th August 2021 - Cancellation of Japanese Grand Prix means no Formula one races in east Asia in 2021
17th June 2021 - Banning crowds for Tokyo 2020 would be catastrophic for Japan's tourism sector
4th March 2021 - AEG Presents to partner with Japan's Avex Entertainment to develop live music
2nd November 2020 - Weekend trial of fans at Japan's Yokohama Stadium hailed a success
10th July 2020 - Japanese Government to allow indoor venues to operate with up to 5,000 capacity
23rd June 2020 - Japan withdraws bid to host 2023 Women's World Cup
26th March 2020 - Japan National Stadium wins Jury prize at Stadium of the Year Awards
7th February 2020 - IAKS Japan welcomes knowledge exchange on sports facilities
7th April 2019 - New organisation for Japanese sport and entertainment venues
6th August 2021 - Tokyo Games' climate consciousness a benchmark for sport events
17th June 2021 - Tokyo Olympics set to have 10,000 capacity at venues
23rd May 2021 - Consortium selected to develop and operate new indoor arena in Osaka
27th April 2021 - Consortium announced to build new Aichi Arena on Japan's Honshu Island
19th June 2017 - Japan looks to future sport industry growth
22nd July 2020 - Tokyo Olympics organisers confirm all venues for summer Games