New Zealand moves to reopen borders to vaccinated visitors from New Year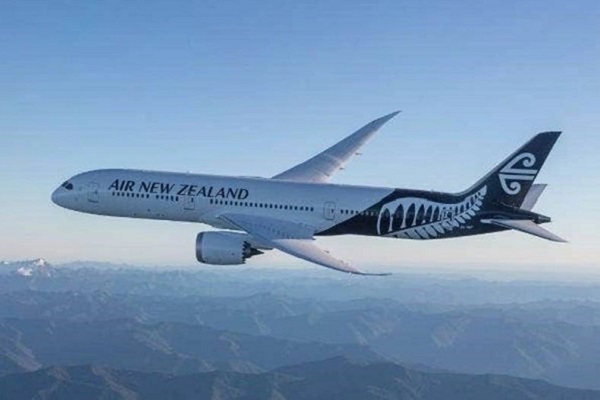 The New Zealand Government has announced it will reopen its borders to vaccinated visitors in the New Year, for the first time since the country's snap closure in the first month of the COVID-19 pandemic.
With its borders having been closed for more than a year and a half, the reopening will initially see New Zealand citizens and visa holders coming from Australia allowed to enter, then from the rest of the world, and finally to all other vaccinated visitors from the end of April.
Arrivals will still have to self-isolate at home for a week, but will no longer have to pass through the country's expensive and highly-space limited managed isolation facilities.
Announcing the easing, New Zealand COVID Response Minister Chris Hipkins explained "closing our border was one of the first steps we took to keep our country safe from COVID-19 and it will be one of the last things we do in terms of opening up.
"We do know that the international restrictions we have had around our border have been tough for many people."
Speaking to reporters, Minister Hipkins defended the decision not to reopen the borders before Christmas, adding "there continues to be a global pandemic with cases surging in Europe and other parts of the world, so we do need to be very careful when reopening the border.
"Some people and businesses want us to start to open up before Christmas, and that's understandable, but others want us to be more cautious. We acknowledge it's been tough but the end of heavily restricted travel is now in sight."
Minister Hipkins advised that fully vaccinated New Zealanders can travel to New Zealand from Australia without staying in managed isolation from Monday 17th January and foom all other countries from Monday 14th February 2022.
After that, fully vaccinated people, including international tourists, will be able to travel to New Zealand from the end of April.
Countries classed as 'very high risk' will be excepted from that at this stage, only Papua New Guinea sits under that designation.
Ongoing border uncertainty between New Zealand and Australia, has this week see Air New Zealand cancel over 1000 flights between the two countries in the lead up to the New Year.
Image: Air New Zealand.
Related Articles
22nd November 2021 - New Zealand domestic tourism impacted by pandemic but satisfaction stays high
17th November 2021 - New Zealand Government to open Auckland border from 15th December
17th November 2021 - Event ticketing and tourism agencies move to integrate New Zealand's My Vaccine Pass
10th November 2021 - Tourism New Zealand looks to promote conference capability at AIME 2022
9th November 2021 - New Zealand government launches insurance scheme for major summer festivals
9th November 2021 - Australia and New Zealand hot and mineral springs team up for Soakember 2021
8th November 2021 - Tourism Industry Aotearoa advises caution required around adventure tourism proposals 
29th October 2021 - Two major New Zealand tourism events move online for 2021  
18th October 2021 - New Zealand environment initiative helps businesses target net zero carbon emissions
7th October 2021 - New Zealand Prime Minister Jacinda Ardern announces plans for domestic vaccine passports
7th October 2021 - Business Events Industry Aotearoa conference postponed despite unveiling of New Zealand's COVID roadmap
4th October 2021 - Air New Zealand introduces 'no jab, no fly' policy for overseas travellers
27th September 2021 - Financial losses and staff shortages significantly jeopardise the New Zealand Events industry
26th September 2021 - New Zealand and Oman among the latest countries to adopt WTTC Safe Travels stamp
8th September 2021 - New Zealand Comedy Trust says nation's alert level two 'make it near impossible to plan ahead'
7th September 2021 - Support for New Zealand business events sector critical as Level 2 restrictions introduced
2nd September 2021 - Tourism Industry Aotearoa survey finds severe mental health challenges among tourism operators
6th September 2021 - Coronavirus lockdown set to be eased for all New Zealand except Auckland
29th August 2021 - New Zealand tourism prepared for lengthy lockdown