IAAPA shares insights from industry leaders on how Asia-Pacific Attractions have adapted to COVID-19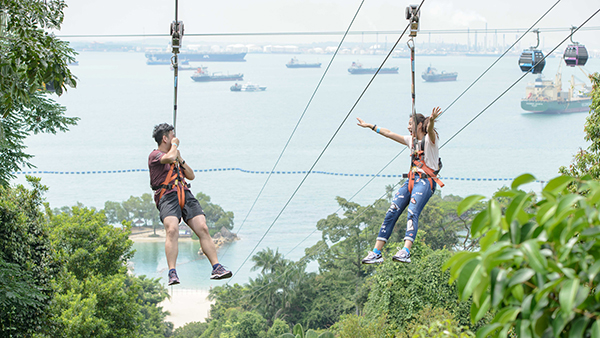 The International Association of Amusement Parks and Attractions (IAAPA) has shared insights from some of the industry's leaders on adaptation of key aspects such as communication and training during COVID-19.
The attraction industry halted most of its operations in the Asia-Pacific region temporarily as COVID-19 began to spread. When social distancing and work-from-home became the new norm, many began developing best practices for living, working, and taking care of each other during the global Coronavirus pandemic.
Even though attractions throughout the Asia-Pacific region are closed, and everyone from frontline employees to executives are staying home, people are still connected.
IAAPA Asia Pacific Vice President and Executive Director June Ko notes that many members have come together in this region and established support groups to share information and says while working from her apartment in Hong Kong "life is different, but it's definitely not bad. It's really been a nice time for us—to see people come together and be supportive of each other."
Based in Melbourne, the Attractions Academy Founder and President, Shaun McKeogh advises that "now more than ever, we need strong leadership. We need our leaders to stand up and give frequent communication."
McKeogh suggests leaders should stay engaged with their staff, even though the majority are keeping a distance. He recommends leaders create social media groups, host online web chats once a week, form a text group using apps like WhatsApp, and send memos with updates.
McKeogh adds that now is the time to plan ahead and suggests that "using this time right now is exactly what a smart attraction is going to be doing."
McKeogh believes surveying employees now to gain their feedback is important. Questions may pertain to how to make an operation stronger and what positive changes they would like to see implemented. McKeogh also believes now is also a good time for attractions to hire an independent authority, or an advisor, to perform an operational audit.
"We've never had a time when we didn't have guests and a lot of teams to manage, so this is the time to strategically plan to be bigger and better, and deliver a better experience."
With Singapore Sentosa's Mega Adventure being closed from 7th April to 4th May 2020, General Manager Zishan Amir advises "being in attractions, we are a people business. We're using this opportunity in the downtime to upscale our staff."
Whether that's offering the team an opportunity to take classes online to learn a new language, study customer service best practices, or create customer engagement messages, Amir notes that he is using this time to challenge his team to think differently and become more creative.
"We're doing all of this, so when the virus passes, and it will, we've got a team that is stronger to meet the challenges ahead. We've got to use this time to train our staff, to increase their skill set, so that we're ready."
Although many attractions remain closed in the wake of COVID-19, Ko highlights "we're seeing members in the region reaching out to their communities and helping hospital, medical, and government communities—even our neighbours. I've seen a lot of love from the IAAPA community and IAAPA members, reaching out and sharing our resources."
Image courtesy of Sentosa Mega Adventure Park
Related Articles
6th April 2020 - Village Roadshow Theme Parks backs staff during lockdown
6th April 2020 - Extended closure announced for UAE theme parks
28th March 2020 - IAAPA reveals recommendations for closing and reopening theme parks impacted by COVID-19
24th March 2020 - Queensland Government says theme parks, indoor gyms, fitness centres and sports centres 'must close'
23rd March 2020 - Japanese theme parks and attractions commence reopening after Coronavirus closures
10th March 2020 - IAAPA Expo Asia 2020 cancelled over Coronavirus concerns
23rd March 2020 - Gold Coast theme parks 'temporarily close' in reaction to Coronavirus crisis
12th March 2020 - East Asian theme parks remain closed as others continue to operate during Coronavirus crisis
24th February 2020 - AALARA highlights Australian theme parks' ongoing safety commitments
18th February 2020 - IAAPA shares resources on Coronavirus outbreak
8th February 2020 - IAAPA monitors coronavirus outbreak and cancels Meet IAAPA event in China
21st November 2019 - Greg O'Neill presented with IAAPA Lifetime Service Award
21st November 2019 - Asian attractions recognised at IAAPA's annual Brass Ring Awards
29th September 2019 - IAAPA opens new global headquarters in Orlando
7th March 2019 - IAAPA introduces new global brand for Asian attraction expo
4th November 2018 - IAAPA report highlights global surge in the 'experience economy'
6th February 2018 - IAAPA opens new Asia-Pacific regional office in Shanghai