FIBO CHINA 2020 suspended to prevent spread of COVID-19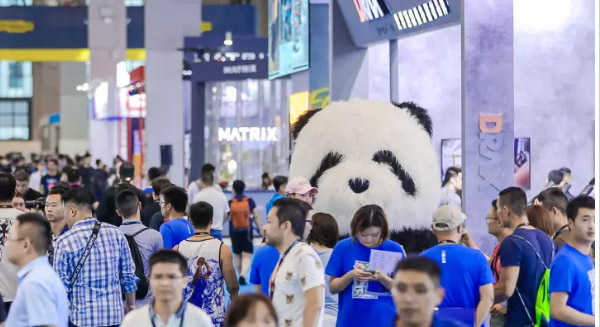 The organising committee of FIBO CHINA has decided that the 2020 edition, which was scheduled to be held 4th to 6th June at the National Exhibition and Convention Centre (Shanghai), will be suspended (in accordance with the Circular of State Council's Joint Prevention and Control Mechanism on Further Prevention and Control Measures for Key Venues, Units and Groups to Curb the COVID-19 Outbreak)
FIBO CHINA is a professional international trade and exchange platform that brings together world-class fitness equipment, rehabilitation equipment, wearables, interior, sports nutrition supplements, group fitness, sportswear and accessories as well as other general products, attracting approximately 30,000 gym and studio owners, investors, distributors, resellers, private trainers, sourcing representatives from enterprises, universities, hotels and properties, and fitness enthusiasts at home and abroad.
The FIBO CHINA team released the following statement:
"At such a critical stage of the COVID-19 pandemic prevention and control, it is our top priority to make the best endeavour to ensure health and safety of exhibitors, visitors and partners.
"Currently, we are upgrading FIBO CHINA's online platform, through which a series of premium online events, digitalized platform and insider community will be available to meet the needs of exhibitors and visitors regarding trade, education and experience. Meanwhile, we will hold the offline event in the second half of the year and contribute to new development of China's fitness industry.
"We sincerely apologize for the inconvenience caused as FIBO CHINA will not be held as scheduled, and truly appreciate your continued understanding and support. We believe that we are able to get this through together, and the fitness industry will inevitably meet robust market opportunities.
"We will stick together with the industry, and we are confident that we are able to organise better and better editions of FIBO CHINA and continue to present the industry with such a professional, top-quality, international and industrywide event for the new pattern of the fitness industry."
For more information go to www.fibo.com and www.fibo-china.cn
Image of FIBO CHINA 2019
Related Articles
7th April 2020 - FIBO announce 2020 innovation and trend award winners
6th March 2020 - FIBO announces October dates for postponed 2020 show
29th February 2020 - FIBO Cologne postponed to second half of 2020 
14th February 2020 - FitTech Summit and FIBO collaborate to project the future of fitness
11th December 2019 - FIBO 2020 to accommodate latest wellness industry trends
22nd November 2019 - Singapore's ExPRO Fitness convention to link with new FIBO Southeast Asia event
28th September 2019 - FIBO to introduce new South East Asia event in Singapore
16th August 2019 - Reed Exhibitions considers FIBO branding for Australia's Fitness Shows
7th July 2019 - FIBO CHINA grows to become Asia's leading fitness event