Expansion of Ungerboeck executive team sees Fred Lazzerini named new International Senior Vice President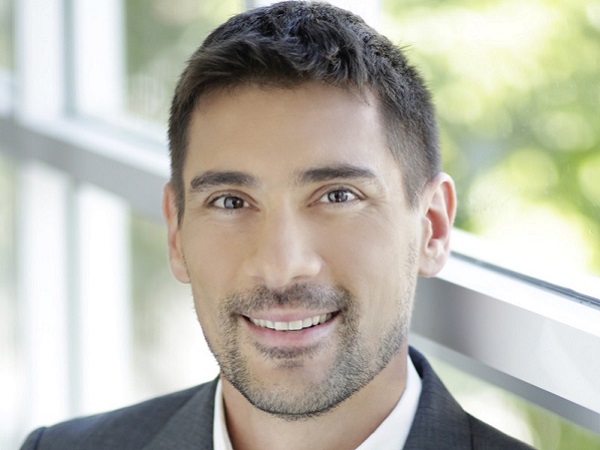 Leading global event software company Ungerboeck has announced that Fred Lazzerini has been promoted to Senior Vice President, International, in addition to hiring and promoting several key leaders as the organisation grows and scales globally.
In his new role, Lazzerini, who has been Ungerboeck's Managing Director, Asia-Pacific since 2011, will oversee sales and delivery for all Asia-Pacific and Europe, the Middle East and Africa markets, where he has been tasked with driving the growth of Ungerboeck activities, and the company's ongoing focus on customer success.
Lazzerini (pictured above) has over 20 years of experience in the events industry, first working for the technology branch of GL Events, a major venue and exhibition management company based in France, and then having held a variety of roles with Ungerboeck, providing and delivering their event technology solutions to customers throughout the region.
Announcing Lazzerini's promotion, Manish Chandak, President and Chief Executive of Ungerboeck, stated "I am looking forward to Fred taking on the reigns of international leadership and growth for Ungerboeck. His deep experience in the industry and strategic thinking will be a great asset to our customer base."
In addition to Lazzerini's new role. Ungerboeck has announced other recent hires and promotions to its global leadership team.
Here Chandak advised "we are thrilled about the post-pandemic growth of the events industry, and we are preparing our team to support that growth.
"I am very excited to announce our expanded leadership team. This leadership team truly embodies our values and is ready to serve our customers and lead the industry with expertise and innovation."
The new roles include:
Ryan Morrow - Chief Financial Officer
Ryan Morrow joins Ungerboeck as its first Chief Financial Officer. As part of the executive leadership team, Morrow will focus on building a high performing organisation that will scale with the expected growth coinciding with a recent investment from Cove Hill Partners. As a strategic advisor to Ungerboeck's Chief Executive and Board of Directors, Morrow will drive the overall financial strategy of the business while building out FP&A, corporate development, accounting, treasury, tax, and other departments.
Mike Cameron - Vice President, People and Culture
Mike Cameron will continue fostering a workplace culture where employee engagement, strong leadership, employee relationships, and successful endeavours can thrive. The importance of company culture has become an even more vital element of the work experience for all of us. While working alongside our leadership team and each individual employee, the People and Culture team strives to attract, engage, retain, and unleash the potential of our teams.
Jennifer Diebling - Vice President, Marketing
Jennifer Diebling will serve as an active contributor and collaborative member of our dynamic senior leadership team. She will be responsible for designing and implementing the organisation's strategic global marketing plan. Diebling will be instrumental in positioning the brand for growth, increasing brand awareness in emerging markets, growing the sales pipeline with strategies that align with our business goals, and developing opportunities to grow affinity and advocacy with current customers in the broader Ungerboeck community.
Joe White - Vice President, Product Development
After a six-year hiatus from Ungerboeck, Joe White is returning home as Vice President, Product Development. White will focus on the new direction and the next generation of Ungerboeck software. He will concentrate his efforts on automation, unit testing, and a heightened level of customer satisfaction and confidence in the products that the department delivers. White's teams are the backbone of Ungerboeck, delivering high-quality software at an amazing pace. In his new role, White will continue to focus on delivering business value while ensuring that we're building our products on a solid foundation.
Click here to contact Ungerboeck Systems via their entry in the Australasian Leisure Management Supplier Directory.
Related Articles
26th October 2021 - Business Events Sector welcomes Victorian Government's recovery roadmap
13th October 2021 - Business Events Industry Aotearoa awards PCMA DES Scholarships to New Zealand members
1st October 2021 - Business Events Council of Australia critical of Government plans to shutdown COVID Disaster Payments
27th May 2021 - Aiming to accelerate innovation and enhance customer success Ungerboeck and EventBooking announce merger
17th May 2021 - Ungerboeck to host online summit on local government digitisation and community engagement
16th March 2021 - VMA announces Ungerboeck as new Association Partner
24th December 2020 - Ungerboeck launches 'We Will Event Again' campaign
27th October 2020 - Ungerboeck launches new platform to back virtual events
3rd September 2020 - Tech Solutions released by Ungerboeck to support events industry reopening
12th February 2020 - Sydney's MCA powers digital transformation with Ungerboeck Cloud
10th September 2019 - Dubai's Coca-Cola Arena becomes a significant venue on the global events circuit
16th November 2018 - Ungerboeck supports UFI's drive to promote excellence in Venue Management
26th June 2018 - Ungerboeck Asia-Pacific Conference confirms importance of digital engagement
9th May 2018 - Ungerboeck a double winner at Meetings and Events Australia annual awards
28th December 2017 - Ungerboeck announces backing of Venue Management School students
5th December 2017 - Ungerboeck backs Australasia's exhibition industry through sponsorship and service
14th November 2017 - Ungerboeck partners with Auckland's New Zealand International Convention Centre
18th July 2017 - Ungerboeck continues backing of Venue Management Association Young Achiever Award
30th June 2017 - Live Nation selects Ungerboeck Software for refurbished Palais Theatre