CAS finds Asian Football Confederation guilty of discrimination, interference and denial of justice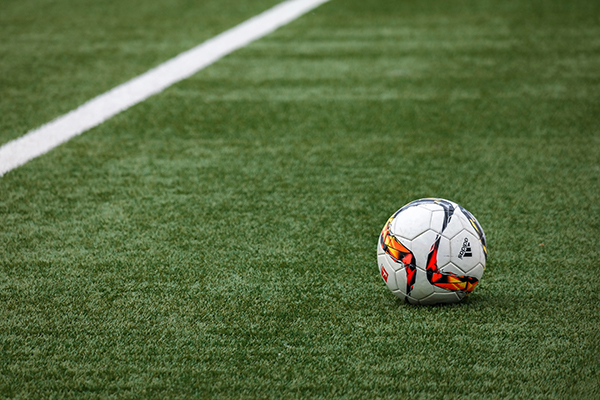 The Court of Arbitration for Sport (CAS) has found the Asian Football Confederation (AFC) guilty of discrimination against female candidates, third-party interference and denial of justice.
Former Maldivian footballer and coach, Mariyam Mohamed, took the case to CAS, citing discrimination and interference with the 2019 AFC elections.
Mohamed was running in the elections for a seat on the executive committee, with the chance to be nominated to the council of the international federation, FIFA.
In her evidence, she said she met with numerous people in a private room at a hotel two days before the election, and was told her to withdraw her nomination or face never working in football again.
Olympic Council of Asia President and former FIFA executive committee member, Sheikh Ahmad al-Fahad al-Sabah, was one of the people involved in the meeting.
Mohamed was offered a different position at the AFC or FIFA as an incentive to withdraw from the election, which she declined.
She requested that the AFC investigate the matter, however, there was no resolution, and the issue was taken to CAS a few months later.
While CAS has described this offer as a "mixture of bribes and threats", the AFC will not receive any fines or punishments after the findings by CAS.
The Court of Arbitration for Sport said in a media release the AFC failed to properly investigate the third-party interference.
They also explained how the matters were exempt from punishment.
The Cas statement advised "the Panel noted that the attempts to influence the 2019 Elections through inducements were not effective, in that Mariyam Mohamed did not withdraw her candidature.
"In that respect, while the Panel found the third-party interference established, it underlined that it did not, in the end, have an effect on the elections."
This matter comes in a period of rapid growth and increased investments in women's football.
Over $1 billion has been committed to the women's game over the next four years and is considered a priority by FIFA.
Australia and New Zealand will be co-hosting the 2023 FIFA Women's World Cup.
The position of Chief Executive of the organising committee for the tournament has just been advertised by FIFA.
Click here to view the vacancy on the Asian Leisure Business Jobs board.
Related Articles
26th January 2021 - AFC to stage 2021 club competitions at centralised locations
16th December 2020 - Olympic Council of Asia awards Asian Games hosting to Doha in 2030 and Riyadh in 2034
16th September 2020 - FFA partners with Greater Shepparton City Council with goal to secure more AFC youth women's qualifiers
6th June 2019 - China named 2023 AFC Asian Cup hosts
20th May 2019 - China set to host 2023 AFC Asian Cup after South Korea withdrawl
8th April 2019 - Football Federation Australia Chair appointed to AFC Executive Committee
4th February 2018 - IOC 'disappointed' by CAS decision to lift Olympic life bans on Russian athletes
1st May 2017 - Controversial Kuwait football official resigns from all FIFA positions
23rd January 2017 - Reigning AFC Champions League holders excluded from 2017 tournament
21st April 2016 - AFC rehires former executive accused of seeking to destroy corruption-related documents
3rd February 2016 - 2015 AFC Asian Cup delivers $81 million economic impact
13th January 2016 - AFL Players' Association head says Essendon players victims, not perpetrators
4th January 2016 - China plans 2023 AFC Asian Cup hosting with potential FIFA World Cup bid to follow
5th November 2015 - AFC President's FIFA presidential bid mired in human rights abuse allegations
22nd September 2015 - CAS backing for Hockey India set to end ongoing governing body dispute
7th May 2015 - AFC and ICSS partner to enhance safety and security of Asian football
1st May 2015 - AFC President's re-election marred by renewed corruption and governance questions
25th January 2015 - AFC official 'happy' to bar women spectators from stadia
16th January 2015 - AFC collaborates to prevent 2015 Asian Cup match-fixing
20th July 2012 - CAS annuls Mohamed bin Hammam's lifetime football ban
4th October 2011 - CAS dismisses Bin Hammam appeal